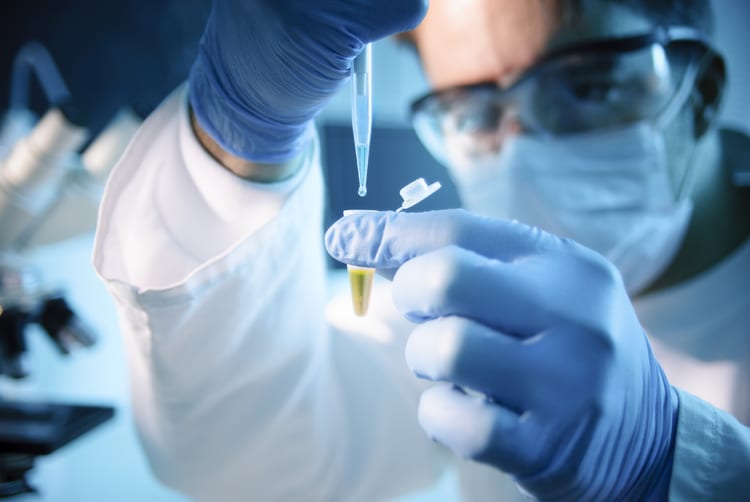 CTR Labs is a full service clinical reference laboratory that utilizes the most sophisticated, sensitive, and specific equipment and technology available to screen, confirm, and quantitate drugs of abuse in urine. CTR offers flexible and customizable testing options and procedures overseen by a full time staff of highly trained toxicologists and technicians. We offer exceedingly thorough and comprehensive testing programs for a wide variety of clinical applications such as pain management compliance, drug abuse monitoring, and neonatal withdrawal prevention programs.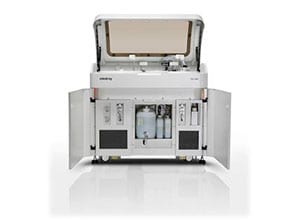 Enzyme Immunoassay (EIA) is a quick laboratory technique employed to screen samples for class specific compounds.  A positive result must always be confirmed by a more specific and sensitive methodology.  At CTR we confirm all samples using liquid chromatography tandem mass spectrometry (LCMSMS).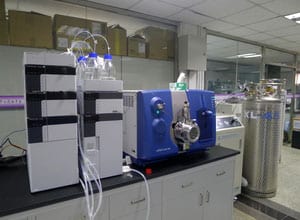 Liquid Chromatography Tandem Mass Spectrometry (LCMSMS) is the standard by which all other confirmatory techniques are measured.  It employs separation science and mass spectrometers to ensure complete isolation of individual medications, metabolites and identification at the molecular level.  The pairing of these two techniques validates the correctness and completeness of all of our final reports.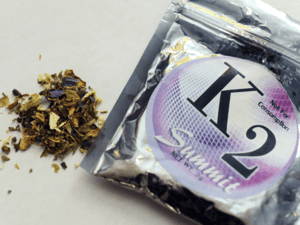 Synthetic Cannabinoids (often referred to as Spice) will soon be on our testing panels.  Our laboratory and management team have lead the industry in the development of these difficult assays.  Our current laboratory team has recently published a quick reference guide to the isolation and identification of multiple synthetic cannabinoids.  They will soon bring this science to the testing panels of CTR Labs.
1. Testing begins with a wide scope of panels including Opiates, Opioid Analgesics, Barbiturates, Benzodiazepines, Anticonvulsants, Muscle Relaxants, Suboxone Components, Drugs of Abuse, Stimulants, Antidepressants, and Sleep Aids. CTR also screens for adulteration techniques such as sample dilution. Urine testing also includes metabolite detection to ensure dosing adulteration techniques aren't used. A full list of our testing panels can be found by clicking the link below. Additional compounds not found in our catalogue can be developed by request in just under two weeks.
2. Each and every report is carefully reviewed by our staff before delivery to ensure accurate results in reference to drugs detected, anticipated results, and actual results. CTR's reports also include historical data with up to three of each patient's previous test results. Our staff is also available full time to discuss results with providers. Result delivery is automated through our HIPPA compliant web portal database, auto fax, or email. All samples are frozen and stored on site if need for future testing is ever required. All collection and shipping supplies are provided for your convenience.
Our goal is to be your number one resource in protecting your patients, your community, and your practice.
CTR Labs was founded by practicing toxicologists with decades of real world experience. For the past thirty years we have been providing consultative reports to some of the biggest and most advanced medical examiner systems in the world.  In addition, our founders have developed new and innovative methods of the isolation, identification and quantitation of medications, their metabolites and designer compounds for the United States Military.
Barry Levine ph.d
Laboratory Director
Barry Levine Ph.D was the Chief Toxicologist, Office of the Chief Medical Examiner, for the State of Maryland from 1992 to 2012 and currently holds a position of consultant for the state. He was also the Director of the Forensic Toxicology Laboratory for the Armed Forces Medical Examiner System from 1989 to 2014. He is an adjunct professor in the Forensic Sciences Department at Stevenson University. Dr. Levine is a fellow of the American Board of Forensic Toxicology and a Diplomat of the American Board of Clinical Chemistry - Toxicological Chemistry. He edited the book Principles of Forensic Toxicology which is now in its fourth edition.
Dr. Levine is the Laboratory Director for both Chesapeake Toxicology Resources and Lehigh Valley Toxicology.
Joe Magluilo
Administrative Officer
A co-founder of Chesapeake Toxicology Resources, Joe brings over thirty two years of experience in the field of forensic toxicology. As a graduate of the State University of New York as well as Southern Illinois University he has managed, planned and implemented the development of laboratories for the past three decades.
Joe was most recently the Chief of Laboratory Operations for the Armed Forces Medical Examiner System (AFMES). He was the senior government contractor responsible for the daily operations and final reporting of all types of toxicology cases. His prime focus is that of a manager and practicing toxicologist with emphasis on the extraction and identification of drugs and their metabolites in a multitude of biological matrices. For the better part of thirty years, most of this identification was accomplished by gas chromatography/mass spectroscopy. He also served as a senior data review official for the AFMES and was responsible for the quality of all final reports. He and his co-founders of Chesapeake Toxicology have published many peer reviewed articles in the field of forensic toxicology. He was also involved in the inspection and compliance process for the Department of Defense and has been a laboratory inspector for many DoD inspections.
Shawn Vorce
Technical Director
A co-founder of Chesapeake Toxicology Resources, Shawn brings nearly twenty years of experience in forensic chemistry and forensic toxicology. He graduated with a Bachelor of Science degree in forensic chemistry from West Chester University, PA. He has trained at the DEA Special Testing Laboratory as a forensic chemist and is a Diplomate of the American Board of Criminalistics (D-ABC).
Shawn was previously employed as a government contractor for the Armed Forces Medical Examiner System (AFMES). He served as the Confirmation/Quantitation Supervisor in the Division of Forensic Toxicology where he was responsible for the day to day operation of this section which includes: casework quantitations, GC/MS, LC/MS, and LC/MS/MS method development, special testing, and research support. He served as a subject matter expert to the military drug testing community as well as the AFMES. He was assigned the position of lead researcher on analytical method development projects. He implemented research and method development ideas post completion and serves as an expert in the area of Forensic Toxicology for AFMES and for the Department of Defense (DoD) Drug Testing Program.
Justin Holler
Laboratory Operations
A co-founder of Chesapeake Toxicology Resources. With over fifteen years of experience in the laboratory with primary focus in forensic toxicology. He graduated with a Bachelor of Science degree in chemistry and a minor in mathematics from Washington College, a small liberal arts school on Maryland's eastern shore. He also obtained a Master of Science from the University of Florida with a focus on forensic toxicology.
Justin was employed as a government contractor with the Armed Forces Medical Examiner System. He was the lead toxicologist in charge of the Department of Defense Quality Assurance Laboratory within the Division of Forensic Toxicology. The primary focus for the DODQA laboratory is to provide external oversight for the DoD drug testing program which tests over five million specimens per year. Justin has extensive experience at the laboratory bench performing analytical chemistry and toxicological experiments. He has spent many years on method development and validation to include the new wave of designer drugs (synthetic cannabinoids commonly referred to as spice and designer cathinones commonly referred to as bath salts). Justin is well versed in QA and oversight of laboratories. He was involved in the certification process of the laboratories as well as assistance in the overall QA program. Justin served as both an inspector and lead inspector for the Department of Defense.